Opus Cello, a newly-formed label devoted to the event of latest high quality repertoire for cello ensembles, has this month introduced the discharge of cellists Blaise Déjardin and Kee-Hyun Kim's new album: 'Mozart: New Cello Duos'.
The disc options two new duo cello preparations of Mozart's G Main and B-Flat Main Duos, initially scored for violin and viola – plus a newly-premiered association for 2 cellos of Mozart's Piano Variations on 'Ah vous-dirai-je Maman' (aka "Twinkle Twinkle Little Star").
"Since I based Opus Cello in 2013, I've been extremely selective within the high quality of the items I'd think about arranging … I needed this primary album to have true musical depth and transcend the novelty of recording new preparations for 2 cellos …" Blaise, who serves as Principal Cellist with the Boston Symphony has instructed The Violin Channel.
"I knew my expensive pal Kee-Hyun Kim can be the proper companion for this venture, bringing in each a stellar cello approach and the musical depth of a fantastic chamber musician,' he has mentioned.
"Mozart didn't write many issues particularly for the cello – there are not any sonatas, no concertos, no solo items … one will get a way of how he would write for the instrument within the virtuosic, but expressive, passages in his late string quartets however to have three entire preparations of masterpieces by Mozart ought to delight any cellist who loves his music," Kee-Hyun has mentioned.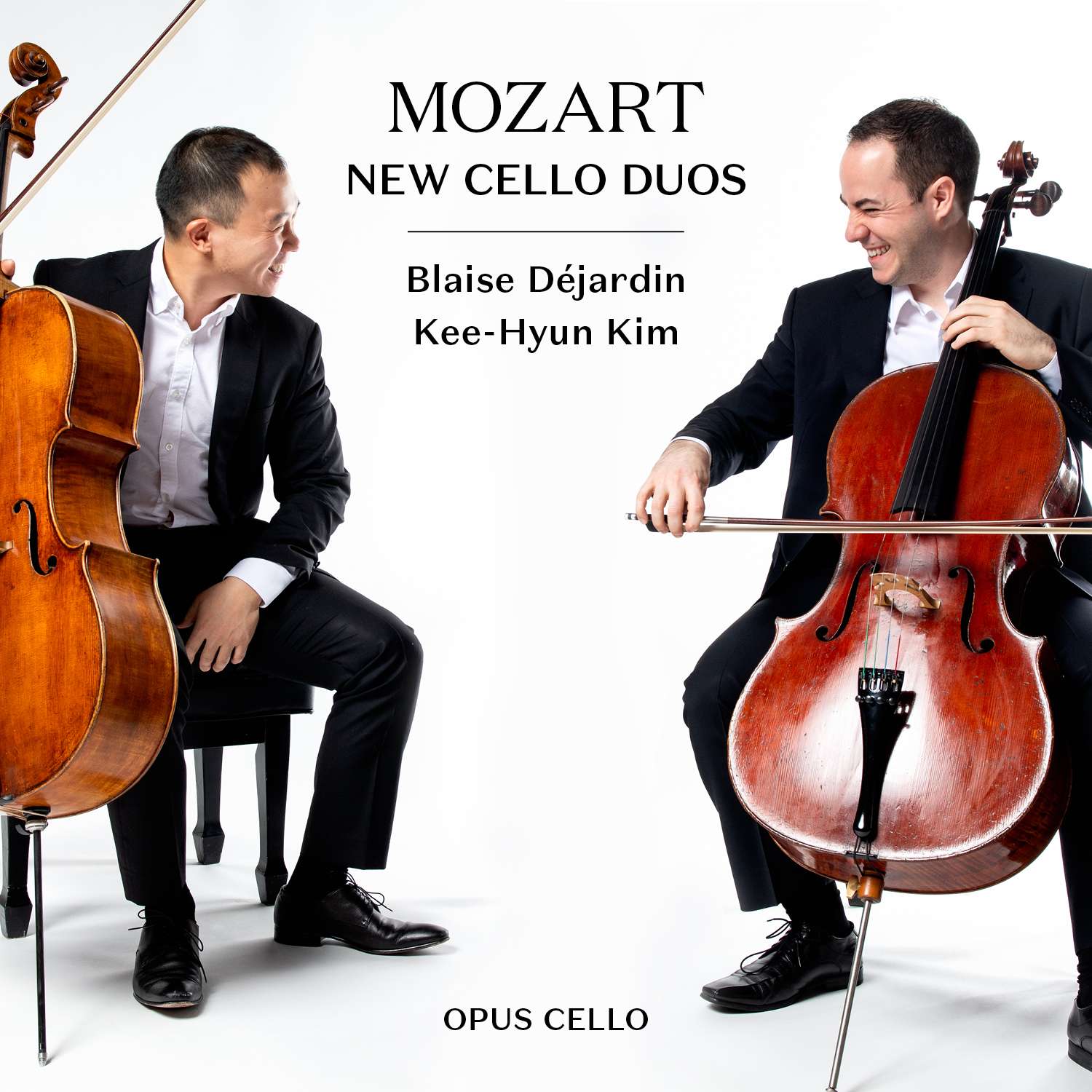 Mozart: New Cello Duos
Blaise Dujardin, Cello
Kee-Hyun Kim, Cello
Label: Opus Cello
Launch Date: June 21, 2019


Feedback
feedback